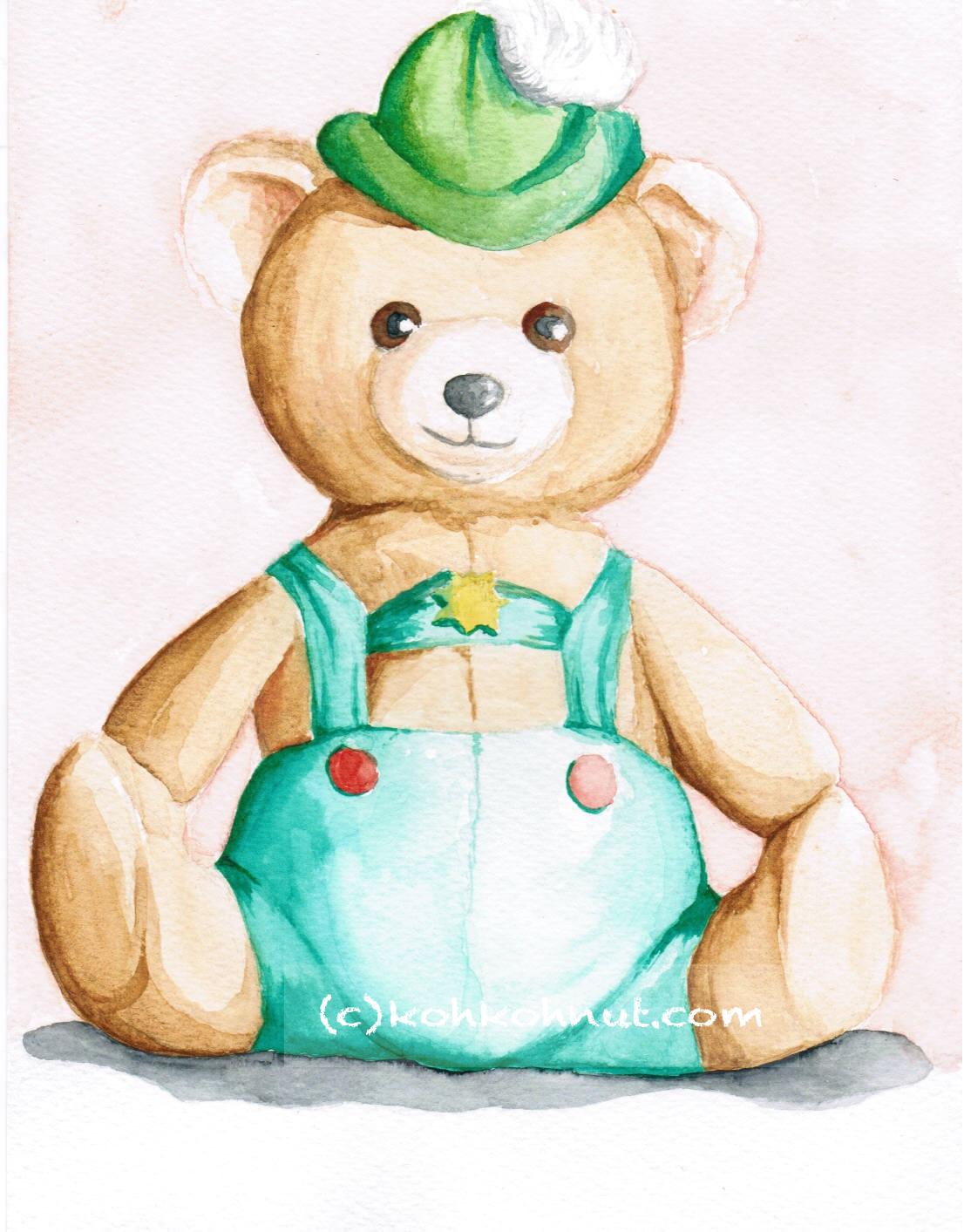 This cute little teddy bear is dressed in lincoln green.  Almost looking as if he could have stepped from the cast of Robin Hood (the Disney version), this cute little painting in watercolour will make a lovely addition to any nursery or play room.
Part of the "Playroom Series" (more to come soon!)
If anyone is keen to purchase this piece, please contact me directly.  This is an original (no prints)
More details if you are keen …
Watercolour paper 300gsm thick art paper
H:  27cm (10.8 inches) x W: 18.7cm (7.48 inches)
This painting is not sold in a frame.
[wp_cart_button name="TEDDY" price="$65.00″]