This morning, I ventured outside to check on the progress of my zucchini plants. In the past, I have never been able to grow it before (a) the snails either decimated my collection or (b) the hot Perth summer sun withered the heck out of it.  This time, I thought that the snails may be marginally the lesser of the two evils and chanced the planting of these in the partial shade.  It was not to say the snails did not try and boy was I completely vigilant.
I was bowled over by how far they had come from seed (and secretly chuffed that I could manage to grow something after all), that I thought I'd get some of my art on!  Just a quick sketch followed by a watercolour once-over. The sketch took less time than the painting. As I am still trying to find my feet with the watercolours, I'm still quite a bit clumsy with this medium.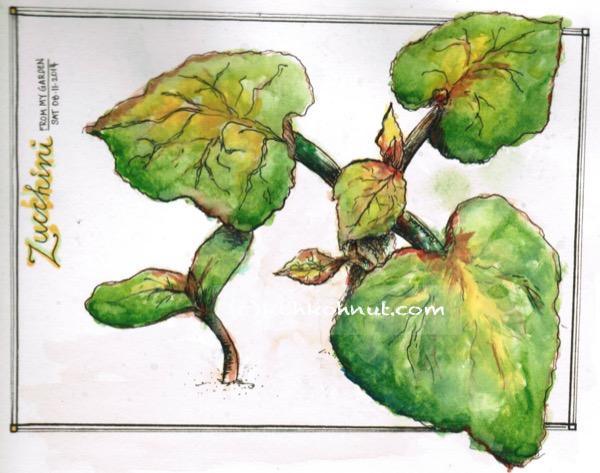 Anyway, I hope that you are all having a fabulous weekend!  It already feels like Sunday for me.