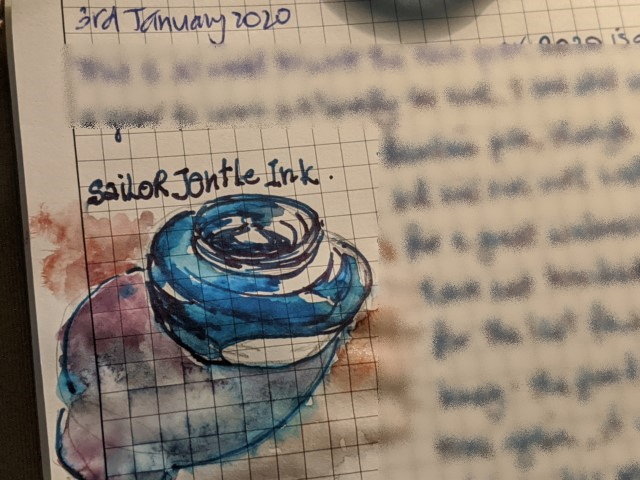 I am just amazed my the resilience of Tomoe River paper. I first thought I would give the Hobonichi Techo a try since I have read amazing reviews about the ability of this paper to hold fountain pen ink AND watercolours as well without the usual bleed through the other side.
I receive this fountain pen ink from a good friend of mine for my birthday and I just love the way the ink flows on the paper. I bought two different types of paper – the 68gsm and 52gsm.
The above is a sample of the 68gsm and of course, my personal thoughts so it's a little bit more pixellated than the date.
Here is the back the back of the 68gsm paper. It's amazing.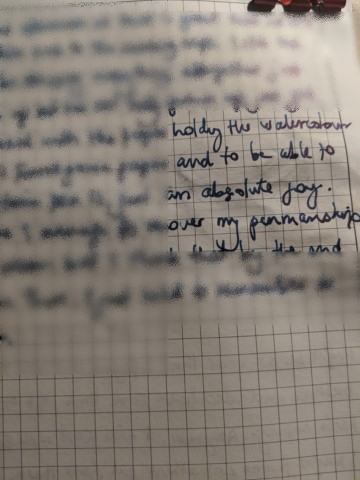 As you can see, the back part of the inkwell that I drew is written over in fountain pen ink (and the bit I left as it was).
I'll need to do the same test for my 52gsm paper.
So far .. I'm liking what I see.